How Many Pantone Colors Are You Missing?
04 Nov

We love that you love your guides and books from Pantone. However, color guides and reference books don't last forever. By updating periodically, you can ensure you have access to the widest variety of trend colors with the most accurate representation of achievable color. Unfortunately, even the best care in the world won't prevent color from fading from exposure to light and moisture. Regular handling of pages, chips and textile swatches means that pigments can be smeared or altered. But, the most common reason for updating guides is to gain access to the most up-to-date, trend-driven Pantone Fashion, Home + Interiors Colors and improved product formats. That's why we recommend replacing your guides every 12 - 18 months, depending on your usage case and storage habits.
DO YOUR BOOKS LOOK LIKE THIS?
If you are still using these products, not only are you missing 595 Pantone Colors; these books do not have the improved chromatic layout for all 2,310 colors.
Pantone's 2003 edition marked the introduction of TPX, a complimentary guide representing Pantone Textile colors on paper, to enable designers to visualize color matches for hard goods, cosmetics, housewares, fashion accessories, furniture and toys.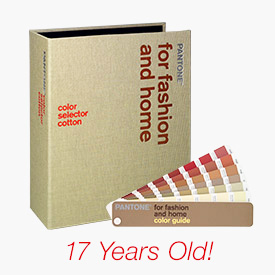 STILL HAVE THESE BOOKS?
In 2011, we introduced 175 new colors. If you are using these guides, you are missing 385 colors from the complete 2,310 Fashion, Home + Interiors color palette.
More about the 2011 New Colors:
Those 175 new colors represented permanent additions to the Pantone Fashion, Home + Interiors Color System. All color families were expanded to include: a broader range of nuanced neutrals and mid-tones, an increased number of vibrant brights, many complex hues with greater depth and intensity, and more subdued and smoky variations of popular colors.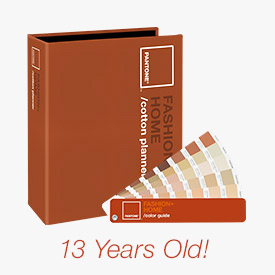 ARE THESE THE BOOKS IN YOUR OFFICE?
In 2015, we introduced 210 new colors. If you are using these guides and textile books, you are missing 210 colors from the complete 2,310 Fashion, Home + Interiors color palette and your FHI Color Guide and FHI Color Specifier do not have improved eco-friendly formulations.
In 2015 Pantone reformulated to make colors more sustainable
TPG replaced TPX in 2015. This move marked an environmentally-friendly shift in formulation to meet the REACH regulation in European law of eco-friendly pigments. Pantone removed all lead from our coatings, and, to clearly communicate this shift, we replaced the X with a G, meaning 'green' (in the environmentally-conscious way).
TPG colors, naming and numbering are the same as TPX colors. However, if someone is specifying color using TPX, their guides are significantly out of date, and they should consider replacing their guides to ensure colors are visually accurate. All modern forecasts and references to Pantone Fashion, Home + Interiors colors include TPG instead of TPX.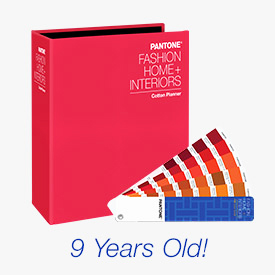 DO THESE PRODUCTS LOOK FAMILIAR?
If so, you are missing 315 new colors for a total of 2,625 Fashion, Home + Interiors Colors and all of the new enhancements added to the Pantone Fashion, Home + Interiors product line in 2020.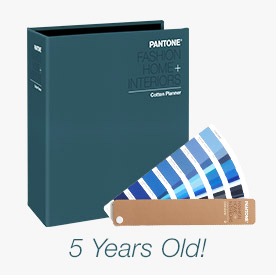 IN 2020 PANTONE INTRODUCED 315 NEW COLORS, NEW LAYOUTS & NEW DIGITAL SOLUTIONS
Our Pantone Fashion, Home + Interiors formats were redesigned to best meet your color needs while streamlining your digital and physical color workflow. Each of the new Pantone Fashion, Home + Interiors cotton and paper formats have been refreshed, restyled and redesigned to make the color selection process more intuitive. Featuring a palette of 2,625 colors arranged by color family, designers can now find the right color, shade and tone faster than ever.
DO YOU HAVE THESE PANTONE FASHION, HOME + INTERIORS PRODUCTS?
If so, CONGRATULATIONS! You have the most up-to-date Pantone Fashion, Home + Interiors Colors for TPG and TCX. But wait, you may still be missing new Pantone Colors. In 2018, Pantone introduced over 400 new colors on Polyester (TSX) and for Metallics effects (TPM)!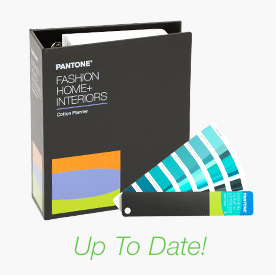 ADD 203 POLYESTER COLORS TO YOUR TEXTILE TOOLKIT
Our new Polyester colors were specifically curated to complement our existing cotton family and expands our synthetic assortment. Multi-material design has never been easier, now with the addition of 203 unique colors that expand your color gamut.
Pantone polyester standards are ideal for athleisure, footwear, swimwear, sleepwear and the home and fashion accessories markets, as an addition to its Fashion, Home + Interiors System. Dyed on 100% polyester, these products can be effectively used for color in polyester, poly-blends and other synthetic materials. The new Pantone Polyester Swatch Book is composed of 203 new colors, ranging from timeless neutrals to eye-popping neons, which are not available in the existing cotton library and cannot be reproduced in cotton with the same degree of clarity or intensity.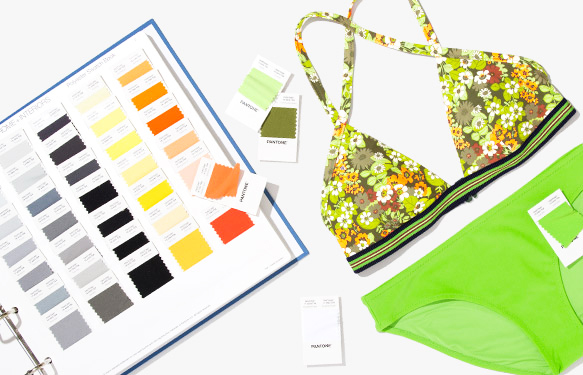 Intended to complement the existing Fashion, Home + Interiors system, the polyester standards are available in three formats:
Polyester Swatch Book – The complete set of 203 unique, forecast-driven colors for designers and colorists working in apparel, textiles, and soft home. Pantone's Polyester Swatch Book offers an easy-to-use portfolio of color in an all-new, redesigned binder format with 2"x 2" mini swatches.
Polyester Swatch Cards – Individual colors in 4"x4" swatches that unfold to 4"x8" for optimal color visualization, specification and instrumental evaluation
Polyester Spectral Data – exact dye recipes for each color to help expedite achieving color intent in productionMORE SHIMMER, MORE SHINE!
Metallic Shimmers products are intended to provide designers and production partners with a comprehensive set of colors in a variety of formats that simplify their processes. Rather than sourcing material samples and losing time due to reproduction limitations, this new color category enables consistent color communication and visualization for pearlescent and metallic finishes.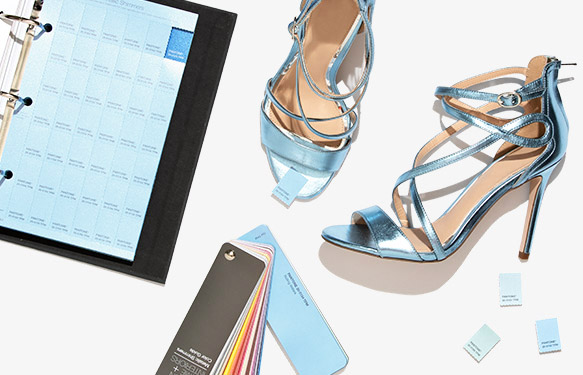 As the latest addition to the Pantone Fashion Home + Interiors color system, Pantone Metallic Shimmers are intended to complement the existing elements of the system and are available in three formats:
Metallic Shimmers Color Guide – Portable fan guide format for quick color reference and inspiration, with a single color displayed on each 1.75" x 6" page
Metallic Shimmers Color Specifier – Single-volume three-ring binder with one color per full page of perforated 20mm x 30 mm chips to add to mood boards, product sketches or provide to production partners
Metallic Shimmers TPM Sheet – Full 8.5 x 11" sheets of color that enable easy communication, specification, and evaluation throughout the production process